Start & Scale Your Business with Merchize's FBA Services
Merchize provides an end-to-end print-on demand dropshiping fulfillment service to merchants selling through Amazon FBA.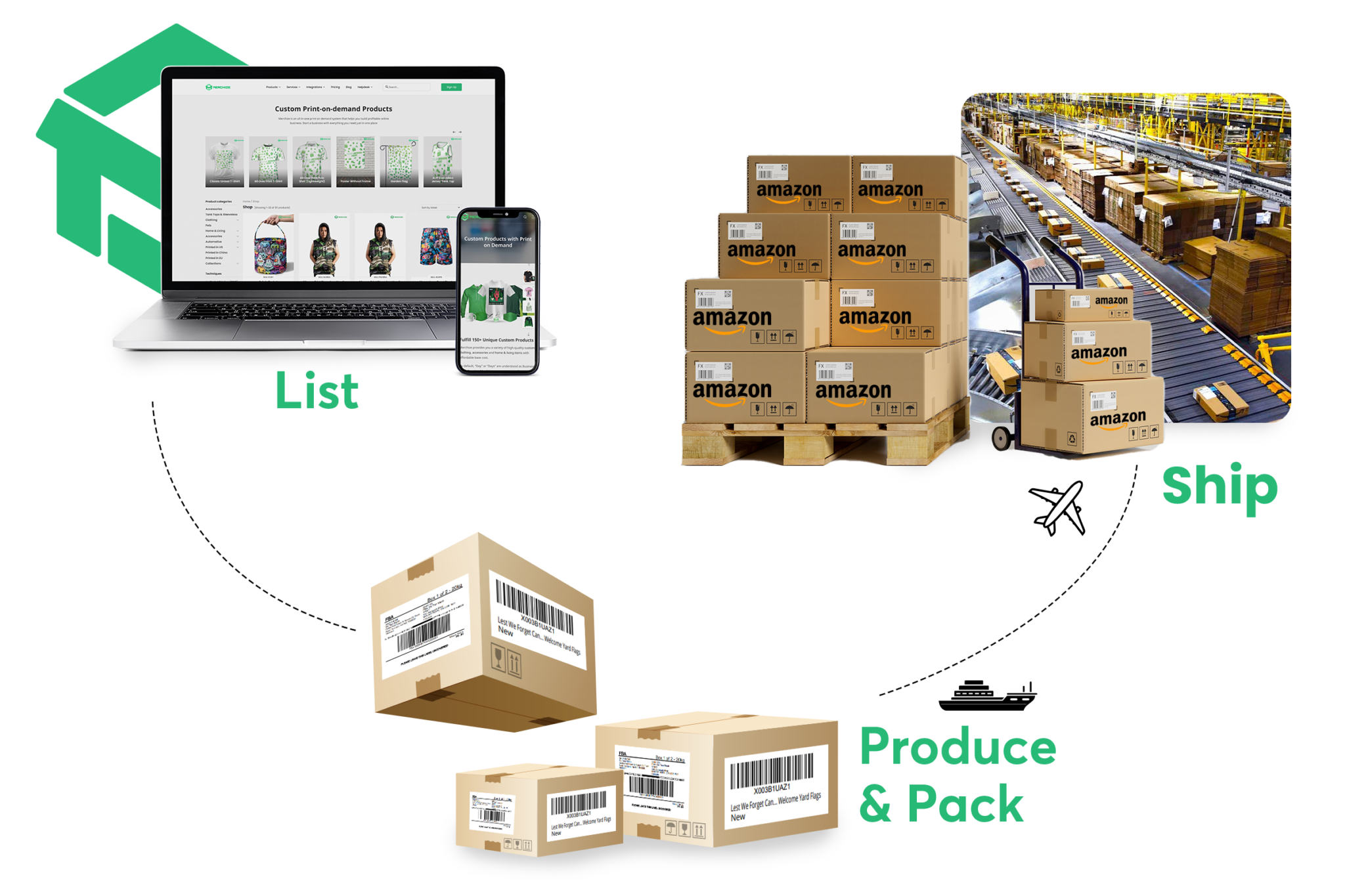 How it works
1
Import a CSV of your order information
You can download FBA spreadsheet file, fill in the order information, and then import into Merchize Store.
2
Process your orders
Merchize fulfillment system receives new orders and places into the production flow.
3
Pay & Fulfill your orders
You can see all invoices of fulfillment request transactions. Make a payment to fulfill your orders.
4
Receive your shipment information
You can download FBA spreadsheet file, fill in the order information, and then import into Merchize Store.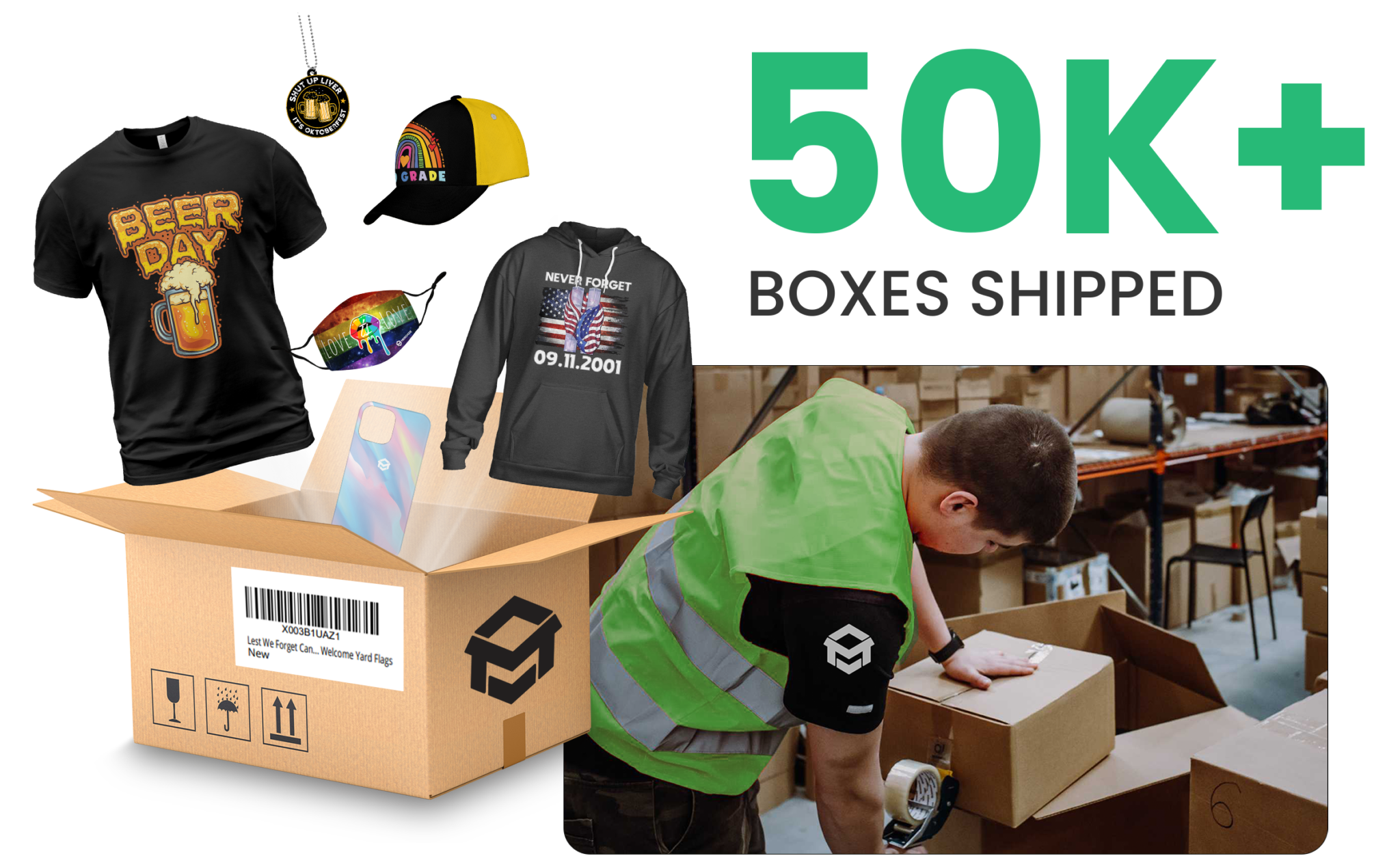 Our range of FBA Services
Manufacturing & Order Fulfillment
Materials Sourcing & Procurement
Why choose our FBA-Fulfillment Services?
No minimum order requirements, no ongoing fees. Flexibile FNSKUs in demand variations per box
Our production capacity can fulfill from a handful to thousands of orders a day, depending on your business scale. It helps minimize the risk of surplus inventory and reduce storage & shipping costs.
More than 200 products in different categories, suitable for FBA listing
We can then craft a specific fulfillment & production structure that works hand-in-hand with your business, brand, or needs.
Streamline & systemise shipping so that it is faster, cheaper
We take great care to find the most efficient delivery solutions to bring our shipments as fast and cost-effective as possible. Save up to 40% on shipping costs with major carriers.
Guaranteed quality control and timely production
We produce and deliver most orders within just 7-10 business days. Strict quality control procedure is imposed at every level.
Transparent and competitive pricing. Increase your earnings with bulk pricing
Fulfillment costs are highly competitive, along with volume discounts that apply on a sliding scale.
Top-notch customer service
Our account managers assist each client individually, in every step of the way. Your assigned account manager will take good care of your specific needs, from account setup, general instruction, to special pricings or products.
Why you should use Amazon FBA?
Amazon's FBA fulfillment solution benefits all kinds of businesses, from small store owners with modest stock to larger brands with complex supply chains.
Many merchants start out with FBM and migrate to FBA later as their businesses expand. FBA helps them to handle the growing inventory and keep the focus on strategic management.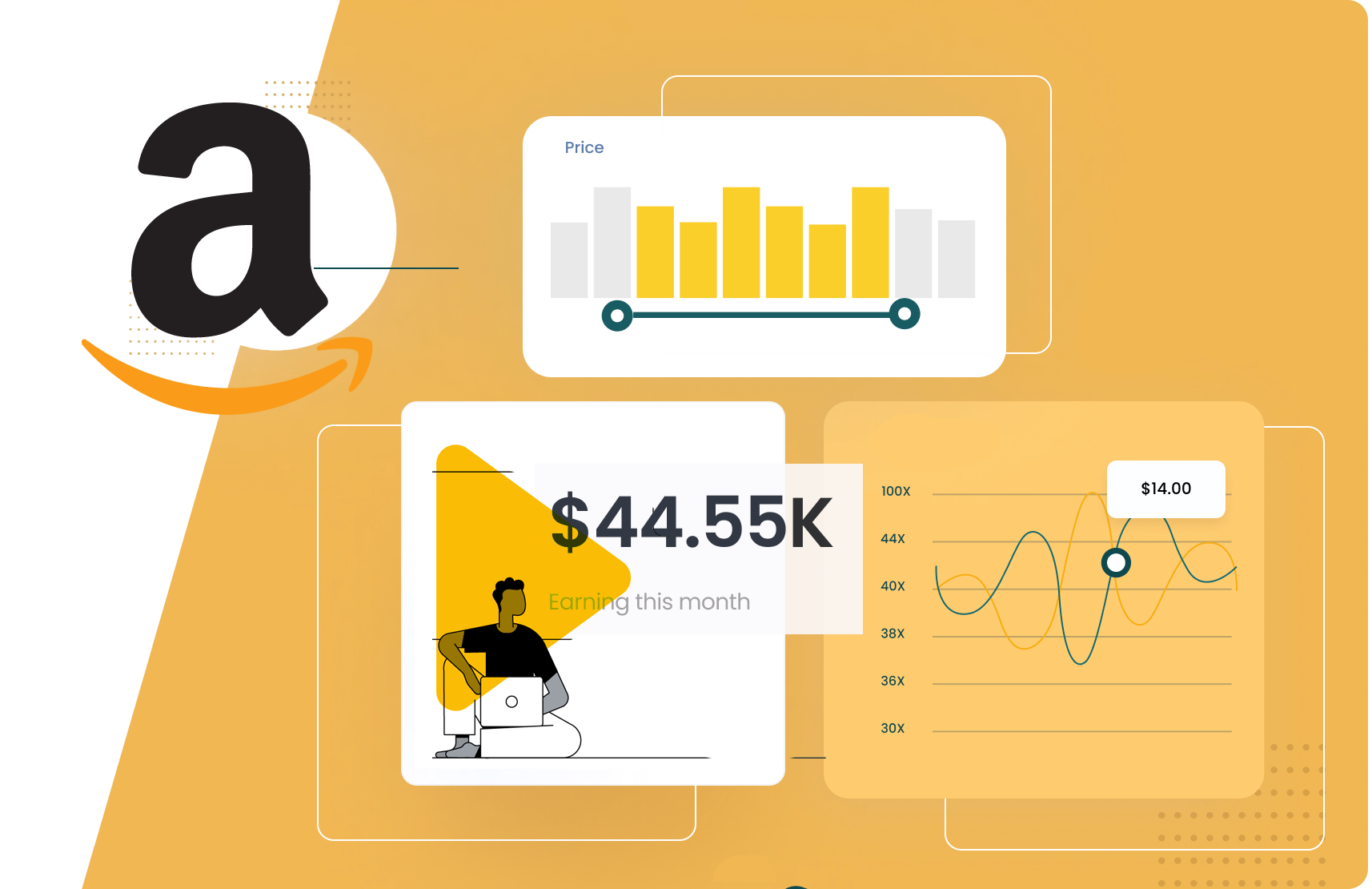 Skyrocket your bottom-line, unlock new opportunies, and expand your business globally with FBA
Amazon takes care of the shipping and customer service on your behalf. No more stressing over logistics hurdles! Save time to focus on what brings you the most benefits – building your brand.
Shoppers on Amazon places high trust in products fulfilled by Amazon. That's why using FBA service can significantly boost your brand's visibility and drive more sales.
When using FBA services, you are entitled to many benefits such as Prime-eligible shipping and access to Amazon's wordwide distribution networks.
Up to 85% of sales on Amazon are made via Buy Box. And FBA-listed products have higher chance of wining Buy Box – that's why selling via FBA can be a huge advantage for your business.
GET A QUOTE
Use this form to give us your label/packaging specifications so we can provide you with a custom label quotation.
FAQs
What is Merchize's MOQ requirement?
How fast can Merchize produce and ship my items to Amazon?
Can I manage and track my FBA shipment?
Is it necessary to have a custom package for my brand on Amazon FBA?
How do I pay for my order?
How much inventory do I need for Amazon FBA?
How much capital should I have to start with FBA?
How much does Amazon FBA costs to a Seller?
Can Amazon stock my product in their warehouse within a few days after making it live?
What is the Amazon Buy Box?
Can I ship my items to your warehouse?